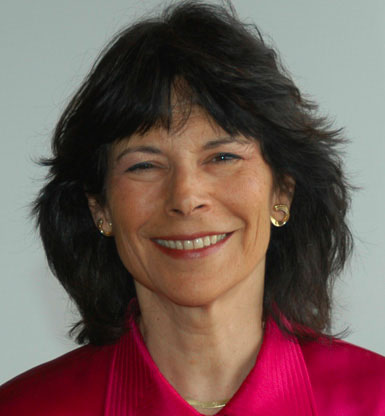 Kathryn Goldman Schuyler, PhD, (editor and contributor) has coached over 200 executives, supporting them in asking the tough questions that help them see themselves more clearly and improve their teams' performance. As she realized how hard it is for people to live up to their dreams for themselves, she began to conceive of this book. She studied at the École Pratique des Hautes Études (Sorbonne) on a Fulbright Fellowship, earned a doctorate in sociology from Columbia University (New York), and has consulted to organizations for over 25 years. She has studied in depth with some of the foremost Western teachers of awareness, including Moshe Feldenkrais and Jean Houston, investigated methods developed by Western schools of consciousness like the Arica Institute and Landmark Forum, and has studied with His Holiness the Dalai Lama, Sogyal Rinpoche, Lama Tharchin Rinpoche, Tsoknyi Rinpoche, and Lama Yeshe Wangmo. In addition to coaching executives and their teams, Dr. Goldman Schuyler holds the rank of Professor in the California School of Professional Psychology at Alliant International University in San Francisco, and is an internationally certified practitioner of the Feldenkrais Method of Somatic Education. She teaches graduate courses in organizational ethics, social responsibility, and organization development, and has published widely on organizational and personal change. — On the web at CoherentChange.com.
CONTRIBUTORS
---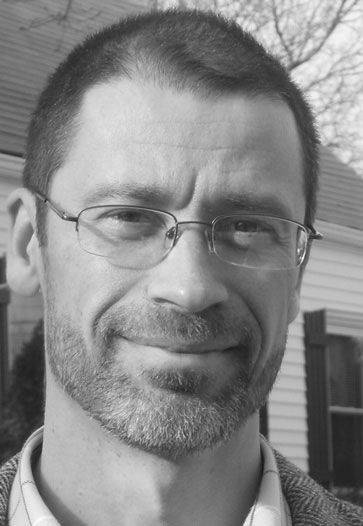 John Eric Baugher, PhD, is associate professor of Sociology at the University of Southern Maine. His areas of teaching and research include the Sociology of Death and Dying, Social Psychology, Qualitative Research Methods, and Contemplative Pedagogy. He is currently writing a book on how routine encounters with dying persons shape the caring capacities of hospice workers in the United States and Germany, and how individuals integrate such experiences into their ongoing narratives of self. Contemplative pedagogy provides a link between Professor Baugher's research and teaching activities, both of which focus on the experience of liminal emotions in transformative learning.
---
Dana Browning (pseudonym) has been flying internationally as a flight attendant for 40 years and practicing Buddhist meditation for about as long, starting as a student of Chögyam Trungpa. She is interested in brain peak performance and mental fitness, and is presently developing a curriculum to teach brain fitness to seniors and creativity and improvisation to children.
---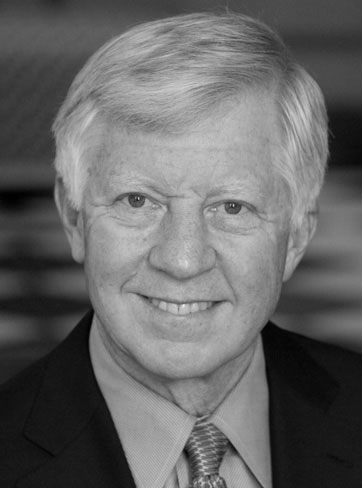 Bill George is a professor of management practice at Harvard Business School, where he has taught leadership since 2004. He is the author of four best-selling books True North, Finding Your True North, Authentic Leadership, and Seven Lessons for Leading in Crisis. His latest book, True North Groups, was released in September of 2011. Mr. George is the former chairman and chief executive officer of Medtronic. He joined Medtronic in 1989 as President and Chief Operating Officer, was Chief Executive Officer from 1991-2001, and Chairman of the Board from 1996 to 2002. Mr. George currently serves as a director of ExxonMobil, and Goldman Sachs, and also recently served on the board of Novartis and Target Corporation. He has been named one of "Top 25 Business Leaders of the Past 25 Years" by PBS; "Executive of the Year-2001" by the Academy of Management; and "Director of the Year-2001-02" by the National Association of Corporate Directors.
---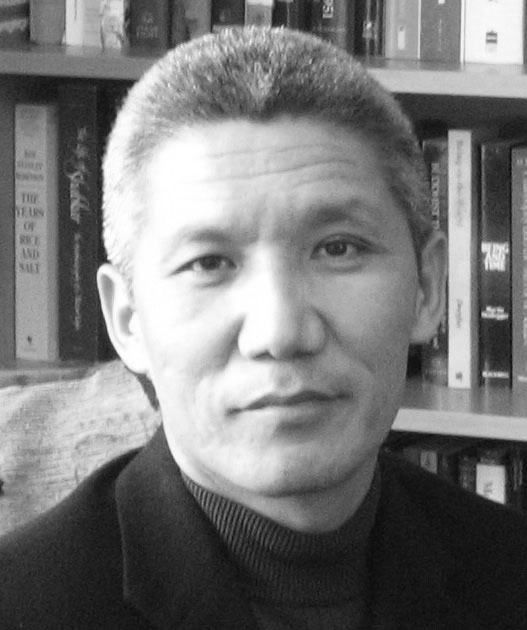 Thupten Jinpa, PhD, was trained as a monk and received the Geshe Lharam degree from the Shartse College of Ganden Monastic University, whichis the highest degree in the Tibetan scholarly tradition, equivalent to a doctorate. Dr. Jinpa also holds BA honors in Philosophy and a PhD in Religious Studies, both from Cambridge University, U.K. Since 1985, he has been the principal English translator to His Holiness the 14th Dalai Lama. He has translated and edited more than a dozen books by the Dalai Lama including the recently published Beyond Religion: Ethics for a Whole World (Houghton Mifflin, 2011). Dr. Jinpa's own works include The Essential Mind Training (Wisdom, 2011), Self, Reality and Reason in Tibetan Philosophy (Routledge, 2002), and two translations of classical Tibetan texts as part of The Library of Tibetan Classics series. Dr Jinpa is President of the Institute of Tibetan Classics in Montreal and Adjunct Professor at the Faculty of Religious Studies, McGill University, as well as an Executive Member of CCARE (Center for Compassion and Altruism Research and Education) at the School of Medicine at Stanford University. He is Chairman of the Board of the Mind and Life Institute.
---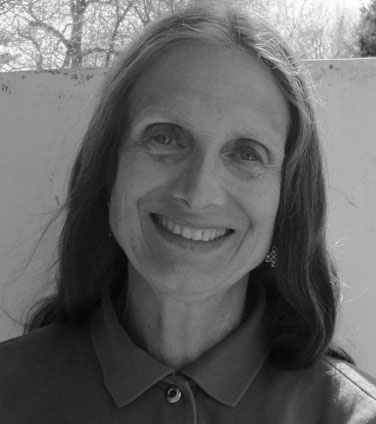 Lin Lerner holds a PhD in dance ethnology. She lectures on Tibetan dance and culture and gives workshops on movement and meditation at colleges, universities, schools, and museums. She has taught, directed, and helped organize five Tibetan ritual dance groups in the West. Her articles have been included in the International Encyclopedia of Dance and the Dance Research Annual, and the Tibetan Review. With Chet Wollner, she collected three albums of Ethiopian Ritual Music released on Ethnic Folkways; and created a short educational slide film on Ethiopia for Current Affairs Films. Recently, she was invested as a lama under HH Shenphen Dawa Rinpoche in the Nyingmpa Dudjom Tersar lineage. Under his aegis she teaches Tibetan yoga in New York City.
---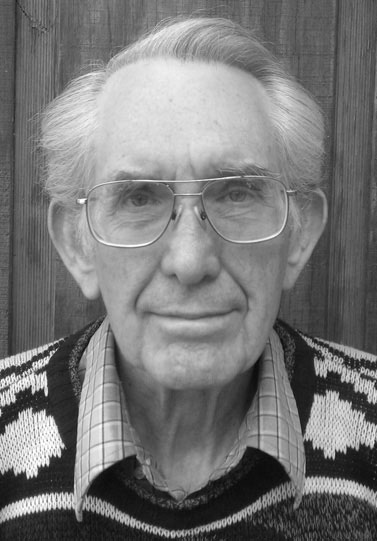 Carl Mangum, EdD, lives with his wife, Joyce in Houma, Louisiana and practices on a semiretired basis. He has been engaged in the human service sector since his graduation with a Bachelor of Arts in Psychology in 1959 from Texas Christian University in Ft. Worth, Texas. He earned his Master's degree in Social Work in 1972 from Our Lady of the Lake University in San Antonia, Texas and his Doctorate in Education in 1975 from Texas A&M. Since 1981, he has been in private practice as a clinical social worker providing psychotherapy. He has studied and practiced Tibetan Buddhism since 1975.
---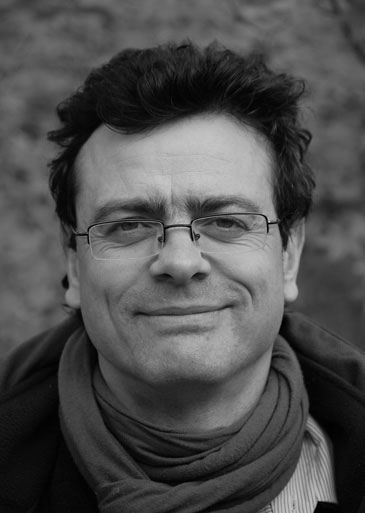 Philip Philippou has been a student of SogyalRinpoche for over 25 years, serving the work of theRigpa organization in several different capacities.Having graduated from the London School of Economics,he met Sogyal Rinpoche soon after andstarted to work at the Rigpa center in London. He wasSogyal Rinpoche's secretary and assistant for manyyears, before establishing and directing Rigpa Internationalin 1994. He has overseen several majordevelopment projects for Rigpa, including the constructionof a traditional Tibetan temple at LerabLing in France, and organized numerous programs with visiting Tibetanteachers. He is a member of Rigpa International's Executive Board andserves as a board member of several other Rigpa organizations.
---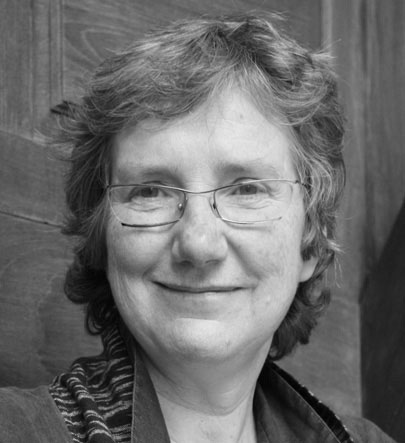 Bronwen Rees, PhD, is director of the Center for Transformative Management Practice, Lord Ashcroft International Business School, Anglia Ruskin University U.K., and of the East West Sanctuary, Center for Contemplative Inquiry, Budapest Hungary. She is also founder editor of the journal Interconnections. She leads a team of researchers investigating new methods of research She has published widely, and regularly leads workshops and retreats in Europe and Thailand. She is developing a method of ethical inquiry that is used in educational, business and spiritual settings.
---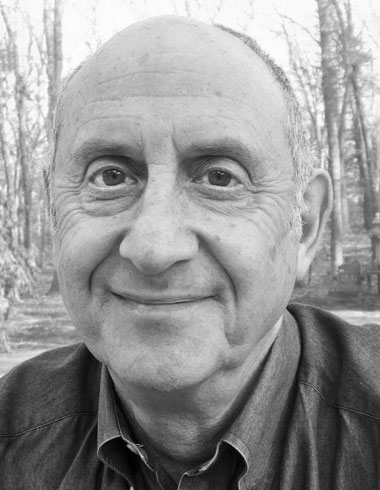 Nicholas Ribush, MB, BS, is a graduate of Melbourne University Medical School (1964) who has been a student of Lama Yeshe and Lama Zopa Rinpoche since 1972 and was their attendant and teaching assistant in the early years. He was a monk from 1974 to 1986 and a member of the FPMT board of directors from its inception in 1983 until 2002. He established FPMT archiving and publishing activities at Kopan in 1973 and with Lama Yeshe founded Wisdom Publications in 1975. Between 1981 and 1996 he served variously as Wisdom's director, editorial director and director of development. Dr. Ribush has also established and/or directed other FPMT activities, including the International Mahayana Institute, several meditation and study centers, and the Lama Yeshe Wisdom Archive, which he founded in 1996 and continues to direct
---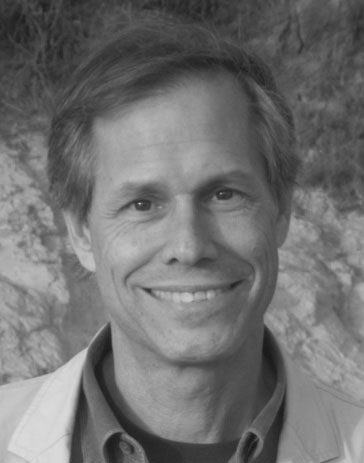 Paul Ritvo is a clinical psychologist and research scientist. He is a 35-year Tibetan Buddhist practitioner currently devoted to scientific research on cancer prevention, AIDS and Diabetes treatment, and mindfulness meditation. He is an Associate Professor in the School of Kinesiology and Health Science and in the Department of Psychology at York University, where he focuses on health behavior change via group therapy, telephone, print, and interactive internet programming. Internationally, Dr. Ritvo is an active researcher in Kenya where, with colleagues, he is studying cell phone (text messaging) interventions supporting antiretroviral therapy adherence in HIV+ patients.
---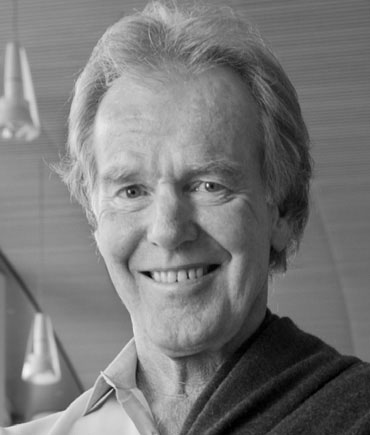 Peter Senge, PhD, Senior Lecturer, Sloan School of Management, Massachusetts Institute of Technology, and Founding Chair of the Society of Organizational Learning (SoL), a global network of people and institutions working together for systemic change. He is the author of The Fifth Discipline: The Art and Practice of the Learning Organization, coauthor of the three related fieldbooks, Presence: An Exploration of Profound Change in People, Society, and Organizations and most recently, The Necessary Revolution: How Individuals and Organizations are Working Together to Create a Sustainable World. The Fifth Discipline was recognized by Harvard Business Review as "one of the seminal management books of the last 75 years" and by the Financial Times as one of five "most important" management books. The Journal of Business Strategy named him as one of the 24 people who had the greatest influence on business strategy in the twentieth century. Dr. Senge has a Master's and PhD from MIT.
---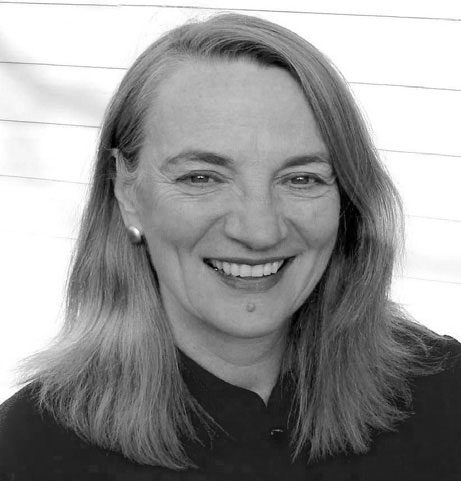 Judith Simmer-Brown, PhD, is professor of Religious Studies at Naropa University, and an Acharya (senior teacher) in the Shambhala Buddhist lineage of Chogyam Trungpa, Rinpoche and his son, Sakyong Mipham, Rinpoche. She lectures and writes on Tibetan Buddhism, women and Buddhism, Buddhist-Christian dialogue, American Buddhism, and contemplative education, and is author of Dakini's Warm Breath: The Feminine Principle in Tibetan Buddhism (Shambhala 2001) and Meditation in the Classroom: Contemplative Pedagogy for Religious Studies (SUNY 2011). Currently she is the chair of Cauldron, the faculty senate, at Naropa University.
---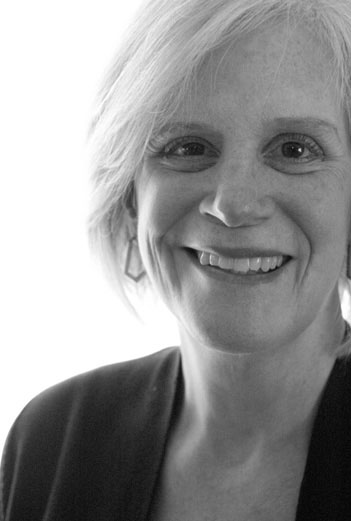 Susan Skjei, MS, MA, PCC, is a consultant and educator specializing in transformative change, coaching, and leadership. Formerly a vice-president and chief learning officer in the high-tech industry, she designs and facilitates participative approaches to strategic planning, innovation, and organizational transformation for business and community organizations. Susan is a teacher in the Shambhala Buddhist lineage of Chogyam Trungpa, Rinpoche and his son Sakyong Mipham, Rinpoche, and has taught leadership workshops in the United States, Canada, and Europe that integrate mindfulness practice, dialogue and organizational effectiveness. Susan currently lives in Colorado and is the founder and director of the Authentic Leadership program at Naropa University and a founding member of the Authentic Leadership in Action (ALIA) Institute in Halifax, Nova Scotia.
---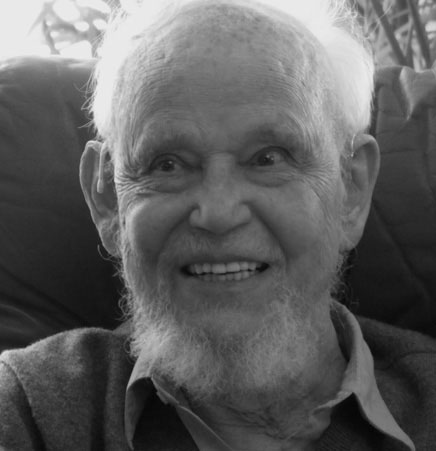 Huston Smith, PhD, is Thomas J. Watson Professor of Religion and Distinguished Adjunct Professor of Philosophy, Emeritus, Syracuse University. For 15 years he was Professor of Philosophy at M.I.T. and for a decade before that he taught at Washington University in St. Louis. Most recently he has served as Visiting Professor of Religious Studies, University of California, Berkeley. Holder of twelve honorary degrees, Smith's 14 books include The World's Religions, which has sold over 2½ million copies, and Why Religion Matters, which won the Wilbur Award for the best book on religion published in 2001. In 1996 Bill Moyers devoted a 5-part PBS Special, The Wisdom of Faith with Huston Smith, to his life and work. His film documentaries on Hinduism, Tibetan Buddhism, and Sufism have all won international awards, and The Journal of Ethnomusicology lauded his discovery of Tibetan multiphonic chanting, Music of Tibet, as "an important landmark in the study of music."
---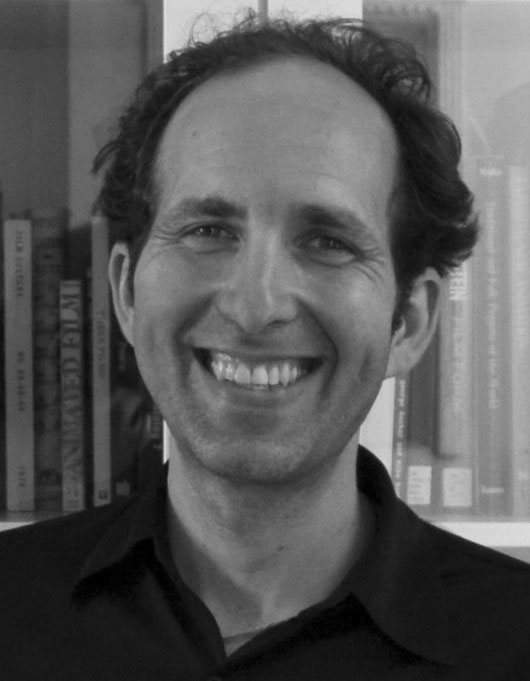 Scott Snibbe is an artist, filmmaker, and researcher. Whether on mobile devices or public spaces, his interactive art spurs people to participate socially, emotionally, and physically. Snibbe's work is in the permanent collections of the Whitney and MoMA; his projects appear in science museums, airports, and olympics; and he has collaborated with musicians and filmmakers including Björk and James Cameron. Snibbe is the founder of Snibbe Interactive and Scott Snibbe Studio. He holds degrees in Computer Science, Fine Art, and animation from Brown University and RISD. Snibbe cocreated the special effects software Adobe After Effects, and was a researcher in haptics, computer vision, and interactive cinema at Interval Research. Snibbe has published numerous articles and academic papers, and is an inventor on over 20 patents.
---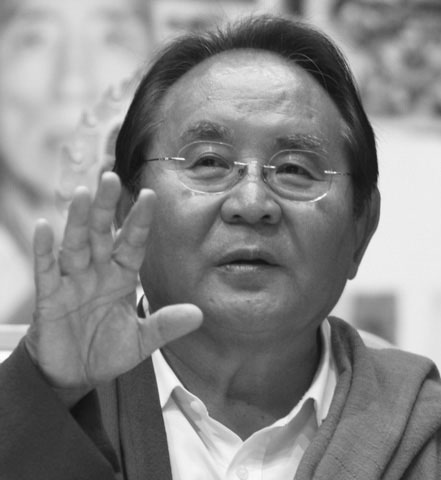 Sogyal Rinpoche is one of the best-known Buddhist teachers of our time. Born and brought up in Tibet, he studied with many of the greatest masters of the 20th century, including Jamyang Khyentse Chökyi Lodrö, Kyabjé Dudjom Rinpoche, and Kyabjé Dilgo Khyentse Rinpoche. In 1971, Rinpoche went to England, where he studied Comparative Religion at Cambridge University. He has spent almost 40 years travelling widely in the West, sharing the wisdom of the Buddha's teachings and introducing meditation to many thousands of people. Rinpoche is the founder and spiritual director of Rigpa, an international network of over 130 Buddhist centers and groups in 41 countries around the world. His groundbreaking book, The Tibetan Book of Living and Dying, has been acclaimed as a spiritual classic. More than 2.8 million copies have been printed in 34 languages, and the book is available in 80 countries.
---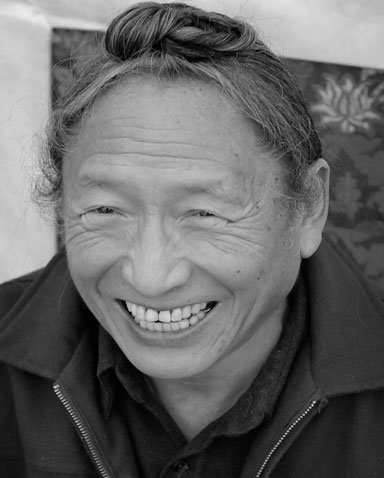 Lama Tharchin Rinpoche is a Dzogchen master of Vajrayana Buddhism. He was born in Kongpo, Tibet, in 1936 and is the 10th lineage holder of the Repkong Ngakpas, a family lineage of yogis that was the largest community of nonmonastic practitioners in Tibet. From the age of 8, Rinpoche trained in His Holiness Dudjom Rinpoche's monastery, engaged in 5 years of solitary retreat, and completed 3 year retreat under Dudjom Rinpoche. In addition to Dudjom Rinpoche, his main teachers have been Chatral Rinpoche, Lama Sherab Dorje Rinpoche, and Dungse Thinley Norbu Rinpoche. Rinpoche left Tibet by foot with his family in 1960. He lived in Orissa, India, and Kathmandu, Nepal before coming to America in 1984. While in America, Dudjom Rinpoche asked Lama Tharchin Rinpoche to turn the third wheel of Dharma, the teachings of Vajrayana Buddhism. Rinpoche has vast knowledge of Tibetan ritual arts, music, and dance, as well as the philosophical basis of the Vajrayana teachings, and deep meditative experience.
---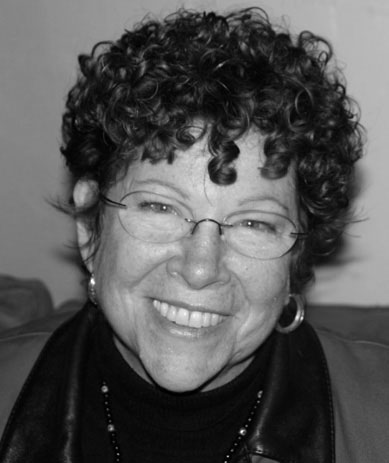 Margaret Wheatley is a well-respected writer, speaker, and teacher for how we can accomplish our work, sustain our relationships, and willingly step forward to serve in this troubling time. She has written six books including Walk Out Walk On (with Deborah Frieze, 2011), Perseverance (2010), and the classic: Leadership and the New Science. She is co-founder and President emerita of The Berkana Institute, which works in partnership with a rich diversity of people and communities around the world, especially in the Global South. These communities find their health and resilience by discovering the wisdom and wealth already present in their people, traditions and environment (www.berkana.org). Her articles appear in both professional and popular journals and may be downloaded free from her website: www.margaretwheatley.com . Wheatley received her doctorate in Organizational Behavior and Change from Harvard University. She's been an organizational consultant since 1973 and has received numerous awards and honorary doctorates.